Classic in my opinion. Going back to when I was a kid at school and all the places between then and now. I have always listened to rap and hip hop over the years. Like any other genre, the majority is crap. But at certain times in a musical genres trajectory, it drops defining works. These are some of the ones that have always, for many reasons ( at the moment mainly to help recover from the pasting my wallet took in Edinburgh this past weekend ), been played at Turner HQ. Go get Liquid Swords
here
. That's a classic but seeing as I already posted that one some time ago its not in here.
The other weekend I saw him on TV baby sitting some kids and baking cakes. Once upon a time he was rapping about smoking weed and shooting folk.
Much loved for live instrumentation, one hell of a tight rhythm section and
Hub
always had a chewing stick.
You really need to listen hard with this one. Rawkus hit the nail on the head with this gem.
He now acts with Jack Black and pops up in Talladega Nights but in '99 this album ruled.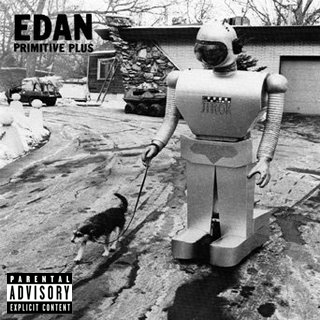 Bought on a whim alongside Company Flow. Crazy stuff at the time. Forward thinking and lo-fi in the same breath.
Instrumental greatness from the brains behind the Beastie Boys. This accompanied many nights out during my younger period. Much sought to borrow by my waster friends.
Nothing further needs to be written about this album. Maybe I shouldn't have been listening to it at primary school. Its all Vultures fault if you want someone to blame.